Enter Promo Code of TQ2019 to receive your FREE Beer Cooler


INCLUSIONS: Entertaining and fascinating commentary by experienced guide to teach you all about the wonderful tasty produce and history of the Tablelands.
Free Cairns Hotel pick up (inc Northern Beaches)
Amazing and diverse scenery from Rainforest, stunning ochre savannah and lush dairy country and dramatic Look Outs
Private property access
Tropical breakfast at a farm situated on the top of the mountain range over looking green rolling hills, lush rainforest and overlooks a large part of the Tablelands with magnificent views
Stunning riverside location for Cheese Platter & Rainforest condiments with glass of wine or 2!
Australian Platypus Park for Crocodile, Red Claw (Yabby) and Kangaroo with fresh local salads topped off with a 'Tarzali Lakes' boutique beer, Dragon Fruit cider, Lemon Myrtle tea tea and some tastings of the Murdering Point Winery range.
Gallo Dairyland for exquisite handmade chocolate tasting
Stop at local market for Tropical fruits & Macadamia nut tasting and opportunity to buy freshly harvested local Tableland produce
Mount Uncle distillery tasting award winning spirits
Sip a local grown coffee at Jaques Plantation
Scones with local jam and Mungali dollop cream
Drop off at Hotel
FREE Souvenir Beer Cooler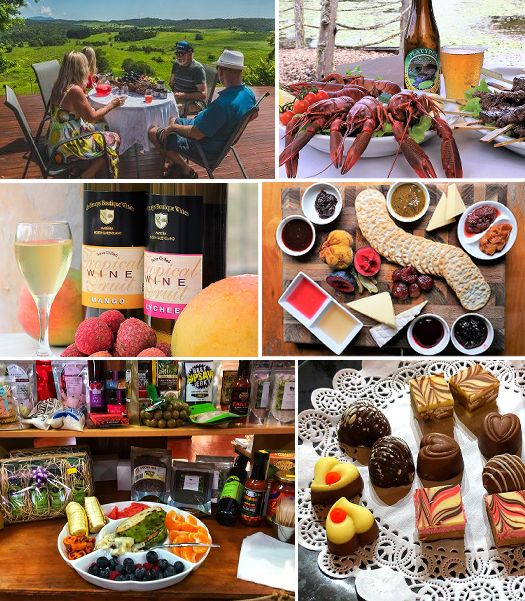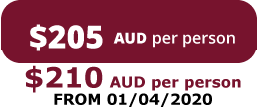 'Taste the BEST of Queensland' - Enter Promo code of TQ2019



Cancellation Policy:

A minimum of 24 hours notice is required for a FULL refund. If cancellation is 12 hours prior to departure 75% cancellation fee applies, less than 12 hours prior to departure a 100% cancellation fee applies. For Charters a minimum of 48hours notice is required for a full refund if cancellation is 24 hours prior to departure a 50% cancellation fee applies less than 24hours prior to departure a 100% cancellation fee applies.

The operator reserves the right to a cancel a tour with a full refund if minimum numbers have not been reached.