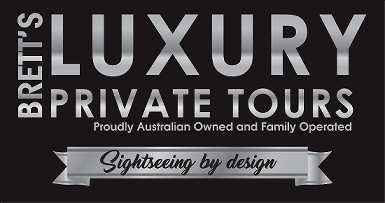 LUXURY PRIVATE TOURS -sightseeing by design
<
Brett's tours have been exploring the Tablelands with visitors for over 9 years, we have a wealth of knowledge of the region and would love to share that with you.
The Atherton Tablelands is such a diverse region ranging from 800-2200 metres above sea level. Located just south west of Cairns and Port Douglas, the cooler-climate of the Atherton Tablelands features a huge variety of landscapes and attractions – from green rolling hills of the dairy country, quaint villages, waterfalls to spectacular national parks amazing local producers and the dusty dirt roads of the outback complete with termite mounds. Come and explore with us!!

We can put together an amazing itinerary for you visiting some of the highlights listed below.

We suggest you call or email us with your interests and let us put together a fantastic day for you.


All tours include Morning tea, lunch and afternoon tea with a few extras during the day including a special gift hamper of all local Tableland produce for you to enjoy while you are here or pack in the suitcase for memories of the Tablelands when you return home..

Choose from some of these favourite spots on the Tablelands and let us design the itinerary for you and shape it to your interests.


LAKE BARRINE CRATER LAKE -MORNING/AFTERNOON TEA IN THE VICTORIAN TEA HOUSE
LAKE EACHAM CRATER LAKE-HAVE A PADDLE IN THE RAIN WATER LAKE
MILLAA MILLAA FALLS -THE MOST FAMOUS WATERFALL ON THE TABLELANDS-PERHAPS A PICNIC??
WATERFALL CIRCUIT -FOR THOSE WHO JUST LOVE WATERFALLS
EMERALD CREEK FALLS -SHORT WALK IN
BARRON FALLS IN KURANDA
LAKE TINAROO
MUGALLI CREEK DAIRY-LUNCH ON THE TERRACE
AUSTRALIAN PLATYPUS PARK SEE PLATYPUS IN THE WILD
CURTAIN FIG TREE-INCREDIBLE SIGHT
YUNGABURRA VILLAGE HAVE A LITTLE WANDER ROUND THIS QUAINT VILLAGE
TOLGA BAT HOSPITAL-LEARN ABOUT THESE CURIOUS CREATURES
GRANITE GORGE -FEED ROCK WALLABIES
NERADA TEA PLANTATION-SPOT A TREE KANGAROO
MALANDA FALLS -DIP YOUR TOES IN THE COOL WATERS
SHAYLEE STRAWBERRY FARM-PICK YOUR OWN WHEN IN SEASON OR JUST HAVE STRAWBERRY GELATO
GALLO DAIRYLAND -CHEESE AND CHOCOLATE TASTING
EMERALD CREEK ICECREAMERY-UNIQUE TROPICAL ICECREAMS AND SORBETS
JAQUES COFFEE PLANTAION -COFFEE TASTING PLATTER
SKYBURY COFFEE PLANTATION-COFFEE AND LIQUEURS
BILLY CART BREWERY -LOCAL CRAFT BEER
MT UNCLE DISTILLERY -WORLD FAMOUS SPIRITS -TASTING AVAILABLE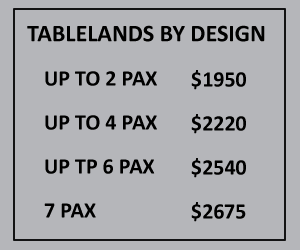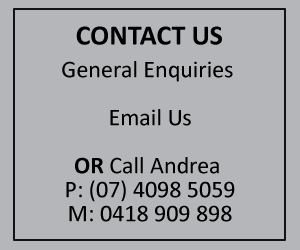 >